When you absolutely MUST know your EXACT true love and soulmate potential with someone, Soulmate Predictor's revolutionary numeric system is the world's ONLY way to do it with 100% accuracy – EVERY time.
Soulmate Predictor...
Saves Time
There's no need to waste time on worthless compatibility tests, quizzes, questionnaires or matchmakers. Soulmate Predictor is far more accurate than any of those methods. Just think about it -- if any of those methods were accurate, the world would be beating a path to their door.
STOP NOT being with the people you ARE highly compatible with.... and stop wasting time being with people you are NOT compatible with.
You'll instantly know your life-long compatibility with each other, and to what degree they are in all 11 areas of their relationship. No need for the people to meet in person!
Soulmate Predictor allows you to instantly know the exact dates, times and places when your bonafide, indisputable true loves and soulmates were born.
The laws of physics dictate that there is no other possible method of physically locating the people most compatible with yourself.
---
Saves Money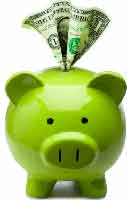 All money spent on a failed relationship is money down the drain! These wasted costs can range from:
matchmaking services, love psychics, and other relationship counseling methods.
dating site memberships.
expenses for unhappy romantic dates.
wedding rings and expensive ceremonies.
home and furnishing purchases.
child raising expenses.
marriage and relationship counseling.
divorce proceedings.
alimony and child support.
.... and all because you were with someone you're not truly life-long compatible with.
The Soulmate Predictor software guarantees that unhappy and unsuccessful relationships are a thing of the past. Measuring and predicting life-long compatibility with infallible accuracy is the only thing which Soulmate Predictor is able to do.
---
Saves Emotions
Soulmate Predictor lets you know which people you are mutually compatible with – right from the start .... and without any guesswork.
You'll avoid:
getting your hopes dashed on uncomfortable, expensive, boring dates.
anguish wondering if you might have been right for each other (or not).
wasted emotions, broken hearts, or broken expectations.
dodging losers after meeting online or in person.
embarrassing or unpleasant scenes or breakups.
emotional vampires sucking the time, energy, emotions, and money out of you.
explaining to friends, family, or co-workers about the "perfect catch" who turned out not to be.
Soulmate Predictor is the world's authority on relationship advice. It's infinitely more accurate in predicting true love and soulmates than the best fortune tellers, psychics, tarot and astrology readers – and best relationship advice from your friends and family.
Its features and infallible accuracy will let you know your true friendships, true compatibility, true loves and true soulmates.... TODAY! Change your love life forever and then tell your friends and loved ones so they can also find their own true loves and soulmates.
---
| | |
| --- | --- |
| Operating system: | Windows 95, 98, XP, Vista, Win 7, Win 8, Win 10 |
| Requirements: | Internet connection to install (but not required after installation) |
---
Priced to be easily affordable by everyone on the planet!


$39 until March 31, 2020